In loving memory of Angel
Angel was a very special girl who loved life, agility, food, agility, Elizabeth & Rick, and agility. I have so many great memories of Angel, like her breaking away from Gina and joining Breezy's Gamblers Run at the 2003 USDAA Nationals, placing 10th in the Steeplechase Finals, watching her run with Elizabeth. She so loved her sleep overs with Elizabeth and Rick.
Angel, I heard you barking for your breakfast…I'm glad that you are no longer in pain. Run free and fast with Carson and Breezy at the Rainbow Bridge until we meet again my Sweet Angel.
Angel "Smokin" the courses in Hutto, Texas Taking a 1st & 3rd in EXB JWW at the Collie Club of Austin Trial June 15 & 16, 2002, Judges: Greg Beck & Pamela O'Day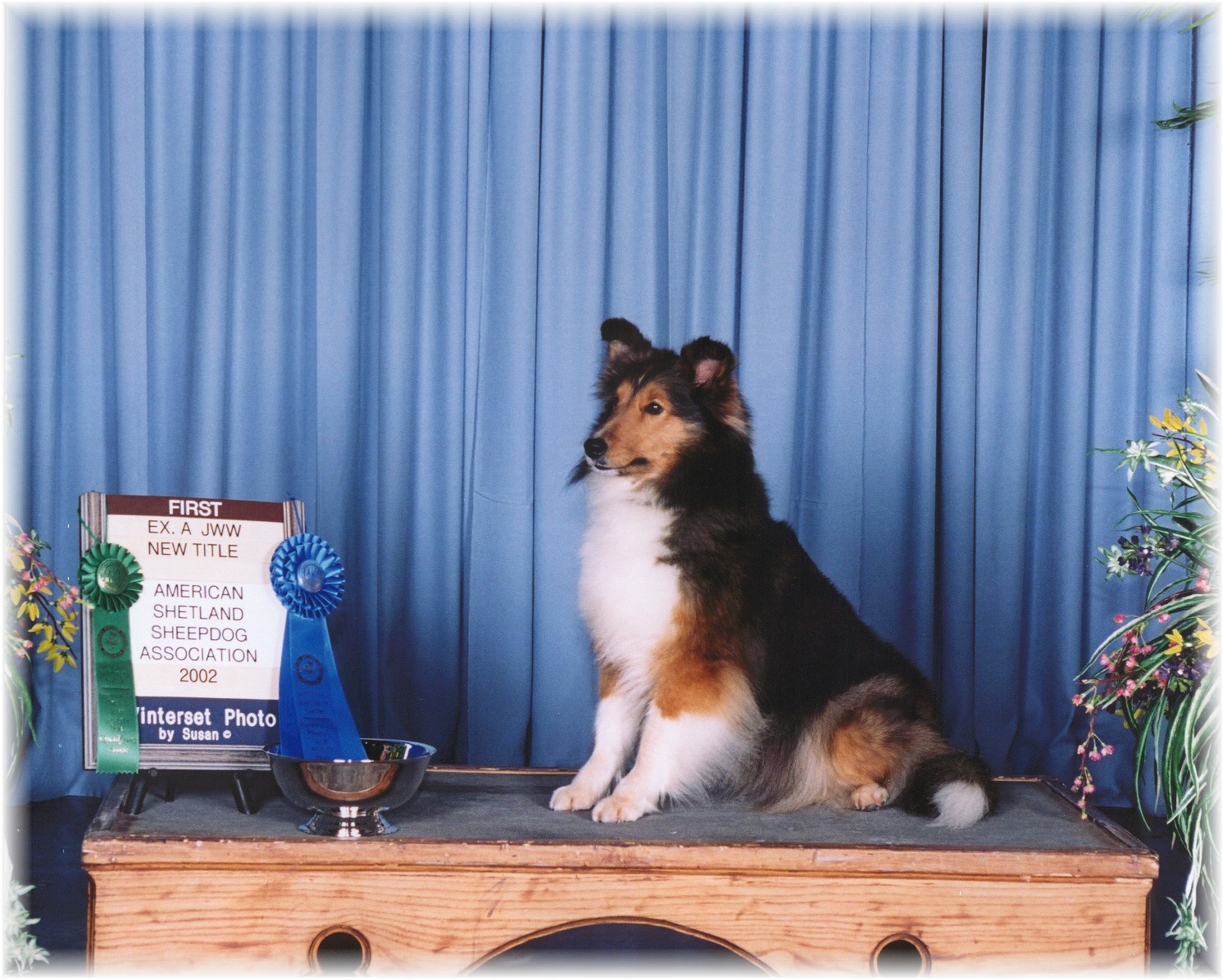 Angel winning 1st Place and her AXJ Title in EXA JWW at the ASSA Nationals March 3, 2002, Judge: Patty Drom