Mystique Traces Of Summer
HT, OA, OAJ, CH pts
15-1/4" Eyes Normal, OFA-Excellent
January 20, 2001 - April 5, 2017
Not long ago we celebrated Trace's 16th Birthday. Today, I'm sad to say, another star joined the Heavens as Trace went to the Rainbow Bridge to be with the other Mystique Shelties that have gone before him.

Trace had such a strong soul and didn't want to leave, but his little body just couldn't keep up. He loved running agility with Elizabeth Blanchard and made Laura Smith one of his favorite people. He could have been a great herding dog, if not for my short comings. Trace didn't like the conformation ring, so I never pushed him in that area. I wish I had, as he was a nice moderate dog and deserved that Championship. But he was content to be the Champion of my heart.
Run free my sweet boy! Til we meet again...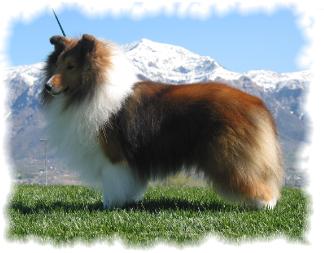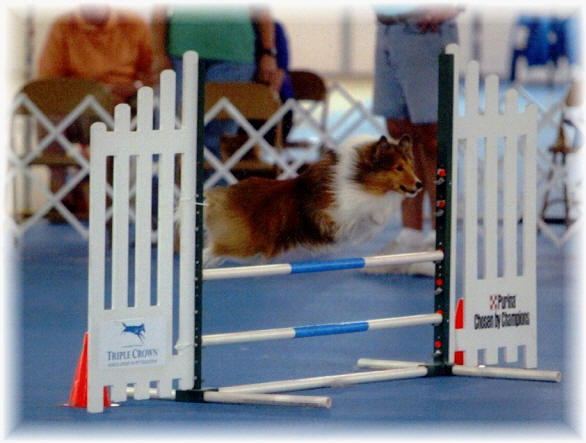 Photo by Laura Photo by Sterling Photography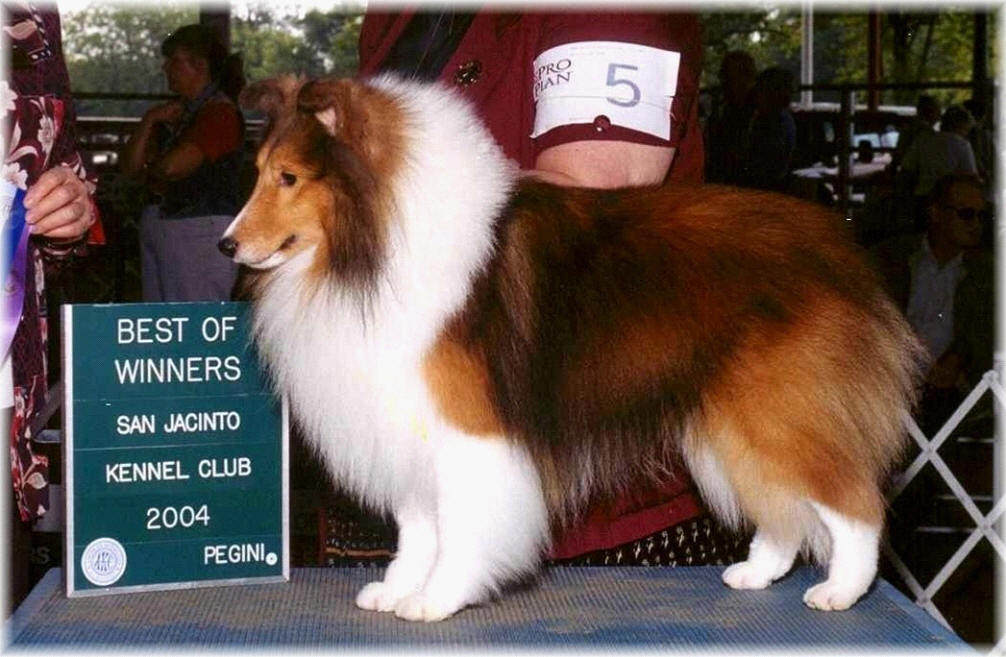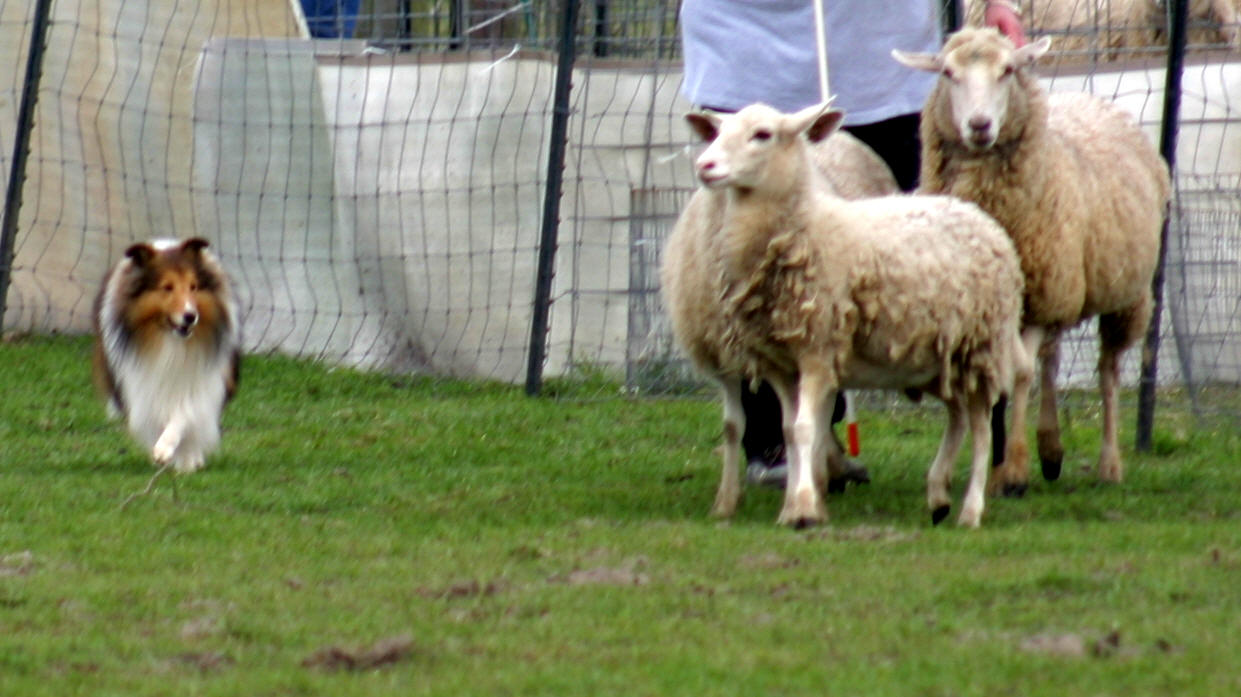 Photo by Pegini

In limited showing, this sweet boy has picked up a few Ch points and earned his HT, OA, and OAJ Titles.

Trace's first litter (the unplanned litter) has already hit the rings and he now has his first Champion Offspring, Samantha.

Watch for the following puppies in the agility ring:

"Lyly" owned by Connie Richards

"Trey" owned by Neva Barnes

"Ch Samantha (Sam)" owned by Mystique

Sam (Mystique Bewitching Wayz) earned a 5 Point Major Reserve Winners Bitch at the tender age of 7 months her first time in the conformation ring. Then she went on to win a 5 Point Major and BOS at the Alamo Area SSC Specialty on 2/11/06, under judge Ms. Wendy Mount.
Pedigree
CH CIMMARON LA QUEST MARKED CARD

CH DULUTA FIST FULL OF DOLLARS ROM

Duluta Chardonay

CH SANDANCE TALAMASCA

CH BENAYR HERE COMES TROUBLE ROM

Cimmaron's Golden Moment

CH FOURWINDS GO FOR THE GOLD ROM

Mystique Traces of Summer HT, OA, OAJ (Trace) CH Pts

CH CIMMARON LA QUEST MARKED CARD

CH DULUTA FIST FULL OF DOLLARS ROM

Duluta Chardonay

BISS CH MACH MYSTIQUE SUMMER BREEZE HT VCX AAD EAC EGC EJC

BIS/BISS CH KARRAL SPECIAL TIMES

BISS CH MYSTIQUE SUMMERTIME FUN CD NA

Karral Penny Lane